product_id = 184329502739variant_id = 1179716288531template_name =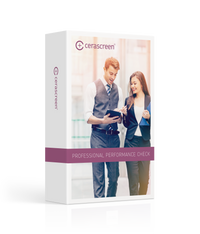 About

About the product

Are you feeling stressed, unmotivated, tired, and unable to concentrate? More than 60% of people are stressed. Their work performance is reduced and their mental health suffers.

The comprehensive bundle is aimed at people who want to quickly and easily reach maximum professional performance. With a simple blood sample test, you can check your vitamin D and vitamin B12 blood levels.

The 'nerve vitamin' B12 enhances concentration and memory and is of particular importance in the case of a stressful work life.

Vitamin D deficiency leads to symptoms such as fatigue, lack of motivation, as well as circulatory problems and a weakened immune system. Hence professionals who mainly work in an office should have their vitamin B12 and vitamin D levels checked in order to prevent or remedy existing deficiencies.

Professional Performance Check

Extensive check to help you maximise your job performance
Simple to use test kits to check your vitamin D and vitamin B12 level
Vitamin B12 is essential for the ability to focus and your memory
Vitamin D is essential for many bodily functions–lack of vitamin D can cause listlessness, lack of strength, and weakened immune system
Designed for professionals who tend to work inside and have limited access to direct sunlight

This is how it works

1. Test at home

Your test kit contains everything you need to draw a small sample of blood from your fingertip. Then send the sample back to us free of charge in the enclosed return envelope.

2. View results online

After the evaluation in the medical specialist laboratory, you will have online access to your personal result report.

3. Act

Your access to the test results and the evidence-based findings and tips to improve your health: the my cerascreen® user profile on our website or our app.